Sydney Street reopening as of 8:00AM on Wednesday, September 4, 2019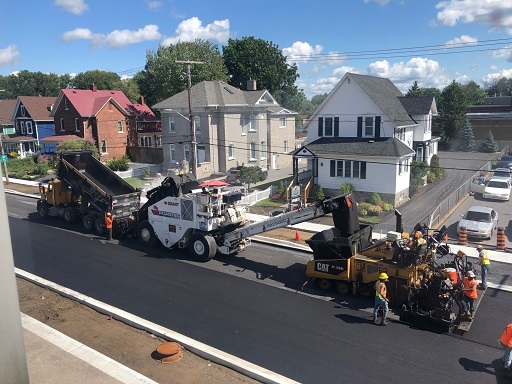 As of 8 a.m. tomorrow (September 4), Sydney Street will be reopened to all traffic.
Lane closures will occur over the next few weeks to complete surface restoration of driveways, walkways, and boulevards.
The City of Cornwall thanks residents, motorists, and pedestrians for their patience during this project.
Second closed from Pitt to Amelia as of Tuesday, May 28
Starting May 28 at noon, Second St from Pitt to Amelia will be temporarily closed to thru traffic for approximately one week, with access for local traffic only.
Traffic travelling north on Sydney between First and Second will continue be able to turn east and west from Sydney onto Second. This closure is required to complete a watermain and sewer connection, and to ensure the safety of both workers and the public.
The City of Cornwall thanks all motorists for their patience and cooperation.
Sydney closed from 2nd to 4th as of Monday, May 27
As of Monday, May 27, Sydney Street will be closed from Second to Fourth for reconstruction.
Access will be for local traffic only.
The Cornwall Public Library will be accessible from Pitt Street, with an exit on Third Street East.
Please click here for a closure map indicating access to the Cornwall Public Library.
| | |
| --- | --- |
| Project Name | Reconstruction of Sydney Street from Second Street to Fourth Street |
| Funding | $1,800,000 Joint Infrastructure |
| Timeline | 2019 |
The reconstruction of Sydney St. is from Second St. to Fourth St. is Phase 1of a multi phase project. The project includes replacement of the watermain and sanitary sewer along with constructing a new storm sewer. Sidewalks, curbs and the full depth of the road will also be reconstructed.
This project is a multi-phase initiative. Phase 1 of Sydney Street reconstruction will be undertaken in 2019, while two subsequent blocks of Sydney Street will be reconstructed in each year thereafter.
Contact Us