Construction Notices
Construction Notice Pending
---
Project Contact
Nathan Guindon - Project Supervisor
Phone : 613-551-4440
Location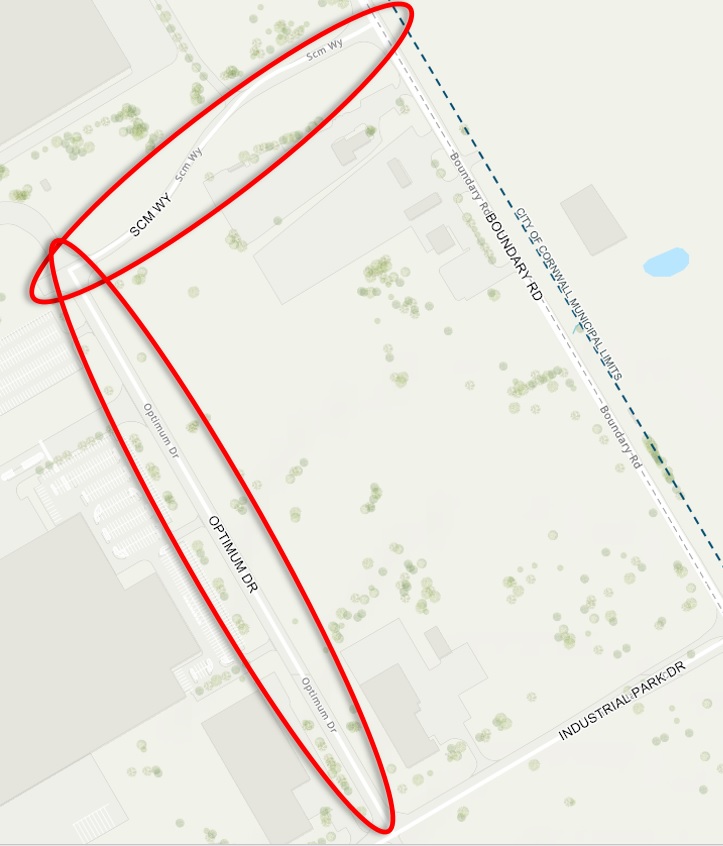 Background
The City will be adding 1.5 metre bike lanes to the existing edge of roadway on SCM Way and Optimum Drive, from Industrial Park Drive to Boundary Road.
What to Expect During Construction
This project will involve the milling of a key joint in the existing asphalt, grading of the granular shoulder and paving of two lifts of asphalt.
Construction News
To stay up to date with the latest news on this construction project please subscribe to this page by clicking the green "Subscribe to this Page" button below. By subscribing, you will receive an email notification any time updates or construction notices are added to this page.
Contact Us